The annual Blue Water Rendezvous at CA House always includes fascinating and informative talks by members with blue water cruising experience and this year is no exception, with talks about cruising the Atlantic and sailing the Pacific Central America including transiting Panama.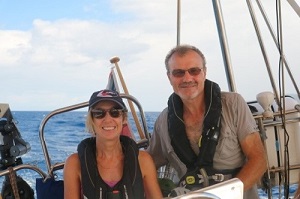 Morning Presentation: 'Around the Atlantic in a Year' by Richard & Alison Rowley
Alison & Richard arrived back from their 12 month trip in the middle of June this year so all is still very fresh.
During the talk they will outline their:
Preparation of ourselves and the boat – 2 years of hard work
Benefits and drawbacks of taking part in a rally
Passage making vs cruising – sailing to a schedule
Setting free and sailing on our own
Coming home – the return passage
Afternoon Presentation: 'Sailing Pacific Central America & Transit Panama without an Agent ' by Jane and Ivan Chevous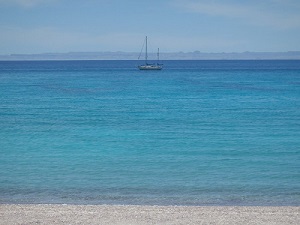 Now liveaboards , Jane & Ivan spent 7yrs of holidays fitting out Chantey in Puerto Vallarta, Mexico and then sailed the Central American coast for several years before transiting the Panama Canal from W-E earlier this year so are well qualified to speak on the subjects and the information is bang up-to-date.
Pacific Central America Sailing: Cruising the forgotten middle – highlights of a cruise in the Gulf of California and down the Pacific Coast of Central America to Panama. Including favourite anchorages / places to visit / hurricane season tips / why we love Central American people
Panama Canal: latest requirements / helpful websites / line handlers etc
Programme for the day:
10:30 Registration : Tea, Coffee & Biscuits available
11:00 Morning Presentation concluding approx. 12:30
13:00 Buffet Lunch (Bar will be open)
14:15 Afternoon Presentation concluding approx 15:45
Date: Sunday 1 September
Time: 10:30 - 15:45 (approx)
Venue: CA House
Cost: £25 for members & £30 for guests/non-members which includes all-day tea & coffee and buffet lunch
Booking: Book online here
You can also download the details of this event in PDF format from the link below.